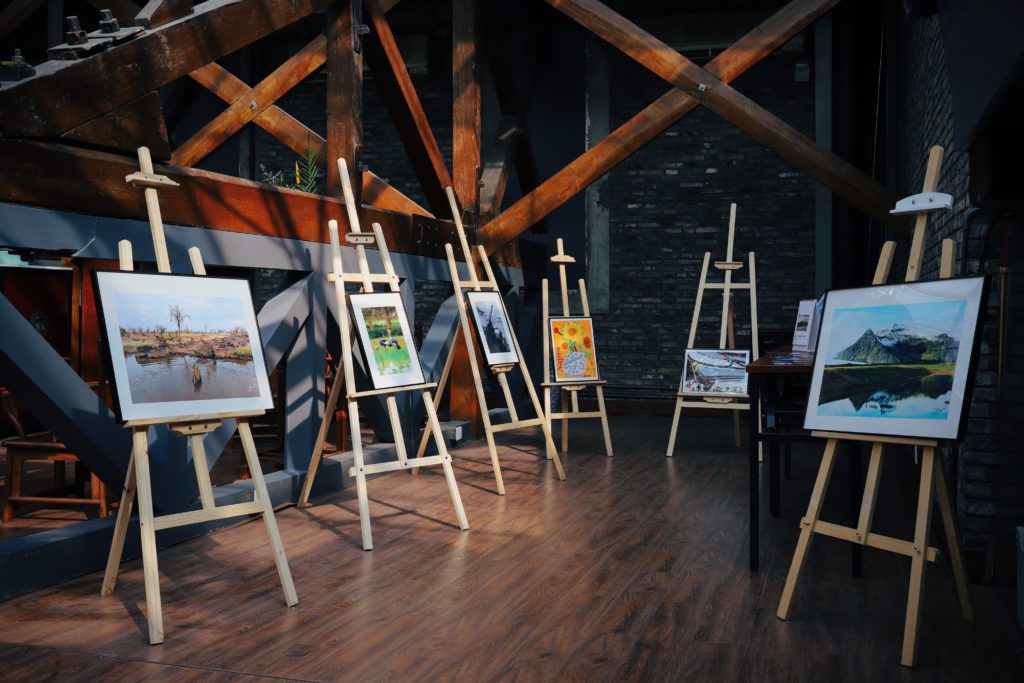 Visiting art fairs has become more common nowadays. Imagine you are visiting Art Basel or Sotheby's. Standing in front of an artwork with a powerful stroke on it, and there's a little red sticker beside the artist's statement saying "SOLD". The paintings sold for one million dollars, and you may wonder how the sellers measure the price for their paintings right in front of you. Let's not talk about aesthetics first and skip how art galleries function while branding an art piece. Even though this might seem like a truism, art is subjective, there are hardly any pricing standards, and we can price works at relatively high inflated values. This explains why, except for those art lovers, some "anonymous" buyers are also addicted to art – "THE ART OF MONEY LAUNDERING".
The Art of Money Laundering
The art market is huge and growing fast since there are expanding ranks of ultra-high-net-worth individuals ("UHNWI"), influenced by technological advances and globalization. The demand fueled the growth of a black market supplied by a shady web of tomb raiders, ancient site looters, art traffickers, and criminals. Pantheon Worldwide Limited (PWL) was a classic example revealed by the files leaked from the Financial Crimes Enforcement Network ("FinCEN"). PWL was a shell company that was reportedly registered in Hong Kong and London and had unclear dealings with alleged antiquities and art traffickers. Through PWL, millions of dollars in cash, artworks, antiquities, and relics were exchanged through the banking system.

Criminals leverage art's potentially high value and lack of transparent trade practices to process money laundering. Terrorist organizations which control ancient sites are known to sell relics looted from these sites for funds.

The art market is not under-regulated. Evaluating art pieces' value is subjected to a great amount of price flexibility, and the art market allows purchasers with anonymity to buy large cash transactions. That fits in exactly what criminals wished – to trade without being exposed, especially through art auctions. Criminal proceeds or stolen art pieces or antiquities can be introduced into the market (known as the "Placement" stage in money laundering) and subsequently change hands through proxies set up for the transactions (known as the "Layering" stage in money laundering). Unlike other markets that are regulated by Anti-Money Laundering and Countering the Financing ("AML/CFT") laws, you can buy pieces of art for half a million dollars without showing your passport and shipping it to a jurisdiction that offers a free port and stores the pieces in a "tax haven". The work will be classified as "in transit" in the warehouse. Criminals can easily make multiple transactions to separate illicit funds from their sources across different markets and borders. Free ports exist in many jurisdictions, like Singapore and Hong Kong, favoring criminals as the art pieces that are stored within free ports offer tax advantages, high levels of anonymity and secrecy. The pieces could then be sold privately and anonymously, leaving almost no chance for regulatory authorities to identify the parties of the transactions.
Non-Fungible Token ("NFT") – The New Art of Money Laundering?
The art of money laundering has now come to the "new age" – NFTs have revolutionized the way artists and creators can sell their artworks. In March 2021, Mike Winkelmann (known as Beeple), sold his digital artworks as NFT at the auction house Christies for 69 million USD. Unlike cryptocurrencies, NFTs are unique, non-replaceable and non-interchangeable digital tokens created using blockchain to represent a physical or virtual asset. It is like provenance in an artwork except that it is created digitally. Artworks can change hands by trading the NFTs and the tokens are transferred to another digital wallet in seconds (and it can be done anonymously). Compared to physical art, selling, and buying NFT artwork is even more beneficial to those trying to commit financial crime.
AML/CFT Regulatory Landscape for Art Industry
Beyond doubt, there are plenty of other favorable conditions that the art market is appealing to criminals. Based on the above, are there any anti-money laundering laws affecting the art market and art collectors?
The European Union ("EU"), United States ("US") and United Kingdom ("UK")
Globally, new and pending legislation on the anti-money laundering regime is lacking in art-related finance. The art market in the EU has been regulated by Anti-Money Laundering Directives ("AMLD"). The European Union's Fifth Money Laundering Directive ("5AMLD") came into force on January 10, 2020. The directive provision requires art deals in which transactions above €10,000 need to have the identity of the customers verified. In early 2018, the US Illicit Art and Antiquities Trafficking Prevention Bill was raised. Subsequently, in 2021, the US House and Senate voted on a bill to extend the rules of the 1970 Bank Secrecy Act. The legislation requires "dealers in antiquities" to identify the ultimate beneficial owner, making it harder for purchasers to obscure their identity through offshore entities and shell companies.

Despite leaving the EU, the UK has implemented provisions like the 5AMLD, making it one of the first countries to implement AML/CFT obligations in the art market. The Money Laundering and Terrorist Financing (Amendment) Regulations 2019 requires art market participants ( "AMPs" ) in the UK to fulfill the regulations, including carrying out a written AML risk assessment, carrying out customer due diligence ("CDD") measures before a transaction is concluded, keeping appropriate records of CDD and transactions etc. AMPs who fall short in AML compliance may cause conviction, financial penalties, custodial sentence and potential reputational damage. The British Art Market Federation has issued updated guidance on anti-money laundering requirements for UK art market participants ( "AMPs" ).
Asia Region: Singapore, Hong Kong and Malaysia
Unlike the EU, US and UK, Asian countries do not yet have AML/CFT laws specifically targeted at the art industry. In countries like Singapore and Malaysia, only if the artworks contain precious stones or precious metals, dealers in these precious products are required to perform anti-money laundering preventive measures like performing CDD. Hong Kong will implement similar AML/CFT requirements for dealers in precious stones and precious metals from 1 April 2023 onwards. Many Asian countries have laws that criminalize money laundering and terrorism financing
although these laws do not require businesses to perform preventive measures like CDD. Under these legislations, art dealers have statutory obligations to report suspicious transactions. Table 1 lists the applicable AML/CFT legislation in Singapore, Hong Kong and Malaysia.
AML/CFT Legislations in Singapore, Hong Kong and Malaysia
Anti-money Laundering Regulation on NFT
Currently, dealing in NFTs is not regulated if the digital token stays as a unique representation of a collectible. If it takes the form of a payment token, or becomes fungible, then operators of exchanges for such tokens may require a Virtual Asset Service Provider ("VASP") license to operate in some jurisdictions like Singapore and Hong Kong.
How is Art Anti-Money Laundering Related to Professional Firms?
Art could be an ideal vehicle to launder money. Not only does this refer to art dealers, but there are some red flags for those professional firms who should know if they get involved in this kind of art dealings. Or even if they are part of the criminal. For example, professional firms rarely get involved in art dealings for their clients. Yet, sometimes the professional firm might act as a nominee director for their client who deals with the artwork. They might need to be aware of the art deals with no provenance, or if the sanctions on artwork use offshore entities for no apparent reasons. Meanwhile, private bankers and wealth managers may have specific experience dealing with customers who invest in art and antiquities. Suspicious indicators might include clients who previously had no interest in art suddenly becoming art dealers in underdeveloped art markets. Also, clients who seemed to make irrational decisions about valuing or ensuring the artworks they are about to buy. When transactions are deemed to be suspicious, professional firms who are involved with the deal must report their suspicions as they would do for the other nature of transactions. Going forward, many of the same red flags will apply to entities that need to report suspicious transactions, whether art and antique dealers or financial institutions, such as
Transactions that appear to be inconsistent with the client's stated circumstances or business activities.
Transactions involve complex and opaque legal entities and arrangements.
Transactions involving the collection of payments from third-party entities with no apparent connection to the seller or buyer.
Transactions that involve large amounts of cash
In conclusion, anti-money laundering ("AML") is increasingly a reality of participating in the modern art market. Ingenique Solutions foresee that the art markets in the Asian region will soon commit to the obligation under the AML requirements shortly. Should you have further ideas on art money laundering, please connect to the Ingenique team to discuss more. Let's keep an eye on the market.
---
References Links:
---
Recent Posts: